Digitization is what we live for
We are passionate, enthusiastic and focused. We have been active in an exciting, constantly and rapidly changing field of business for over 20 years, with great success.
We are experienced, professional "digitizers." And grateful that business and politics have finally found a name for the work we have been doing for close to two decades: Digitization!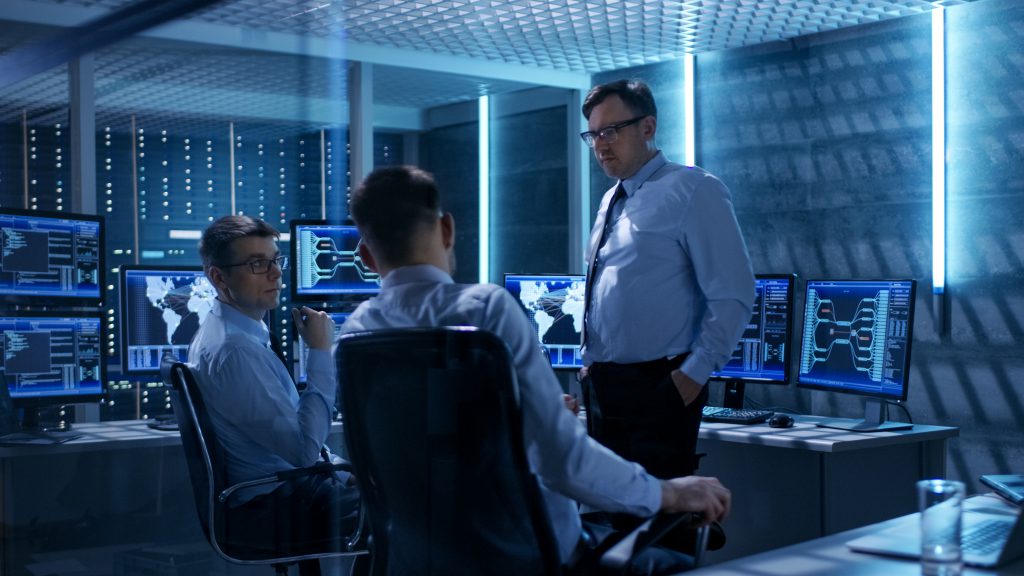 We are consultants and developers. We help create optimal, individual solutions in comprehensive data capturing and digitization projects.
We are your reliable partner who can provide the right skills at any time in every project phase, in spite of increasing complexity in consulting tasks. Since digitization usually does not only involve a single business unit, our consulting always takes all business processes into account.
We are the "nerds doing the detail work" because objectives such as process optimization and automation must be preceded by examining, collecting, evaluating and digital data conversion. That's how we create a solid foundation for rational business decisions as well as opportunities and prerequisites for digital company transformation.
It is not enough to be interested in and open to digitization, as most business owners now are. It is also not enough to talk about the urgency and importance of digitization, as consultants and agencies legitimately do. Someone has to plan the actual digitization process. Prepare, carry out, accompany, manage. This "someone" is streamBASE! The company is led by Dirk Zundel, Founder und CEO 
streamBASE GmbH of Maintal near Frankfurt/Main was established in 2001 as a company for process automation, automatic data capture solutions, data management as well as processing bulk documents.
In recent years, streamBASE has positioned itself very successfully as a digitization expert. In this capacity, the company not only offers consulting services for comprehensive inventory procedures, enterprise analysis and comprehensive description of all measures, but also provides technical implementation based on standard software and proprietary individual software.
Thanks to its highly specialized team, which, in addition to permanent employees, comprises a network of experienced IT specialists and other experts, streamBASE is able to offer all work steps associated with digitization and automation processes without third-party services.
Our long-standing customers include many well-known corporations, including in the insurance and financial services sector.
Who we are:
Digitization experts!
We are far more than 'just' the regular team of streamBASE GmbH.
We are a large, close-knit network that has been consistently built and expanded with great care.
Our community comprises IT specialists from many different fields and other experts, who either are permanently implemented in their respective companies or are a flexible part of our project work.