Enthusiasm, Passion, Career
streamBASE founder, passionate and practice-oriented computer scientist Always at the pulse of the latest software developments and involved in all company processes. Dirk Zundel: That stands for detailed industry knowledge, passion and know-how for technical challenges of all kinds, for complex problems, questions and suggestions.
Zundel remains vigilant and critical of its "own" industry:
"Be aware of digital overkill"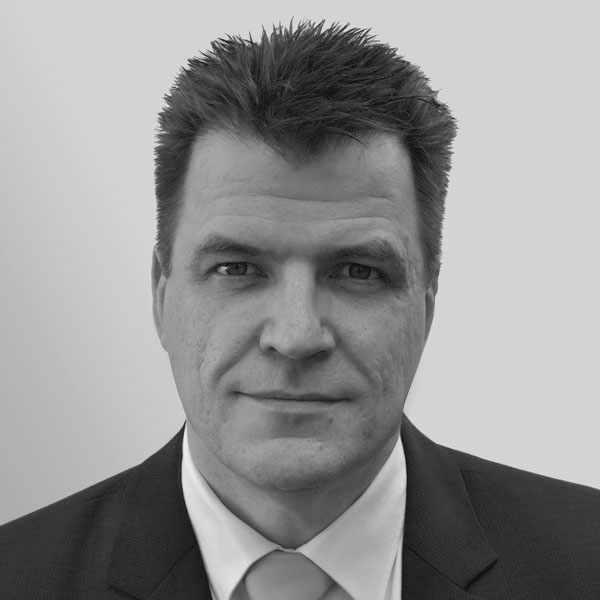 …he says, who did not live through the Commodore era 'gambling', but was fascinated from an early age by the possibilities and chances of the achievement "home computer". And who developed non-commercial software for home use from an early age. Whether it was organizing and managing his father's library of tens of thousands of works or building up an extensive archive of medicines: order, structure and large amounts of data have always been his passion. And yet Zundel calls for "more care to be taken over excessive digitalisation", even though he has been actively and successfully promoting this since the early 1990s.
Despite his enthusiasm for the popular and hot topic of digitization, the entrepreneur warns against a "digitization overkill": "In addition to simplifying processes and increasing the success of the company, the focus of all efforts for technical innovation must always be on the meaningful relief, integration and promotion of employees. Under no circumstances should these developments lead to a decline in the value of human work, experience, skills – or even their complete erasure from work processes".
Parallel to his studies at Frankfurt's Goethe University, software expert Zundel started his own business as a programmer and is responsible for various small and medium-sized businesses – including pharmacies, tyre dealers and taxi companies – as well as specialist departments of public institutions. Zundel primarily develops individual software for his customers. Common to all projects is the focus on process optimization and automation. During this time, the computer science student improves his income with part-time jobs – and comes into contact with security service providers at an early stage, for whom he works both in the operational business and in software development.
In the mid-1990s, he joined "ReadSoft", a Swedish software manufacturer for automated reading of scanned, readable documents (OCR/ICR). Zundel starts to develop his own products; software for non-computer readable documents and information, in order to expand the company portfolio. CODING is created: software for the automated and optimised processing of all conceivable information formats that are received by companies via increasing communication channels.
With the foundation of streamBASE GmbH in 2001 he leaves ReadSoft, but remains closely connected to the company in the following years through long-term cooperations.
With CODING, Zundel and his highly qualified team realise the "ticketing" he propagated – a process for highly individualised processing of event-driven mass information – and from now on successfully apply this product in the context of large-scale projects – at renowned financial service providers, call centres with millions of "tickets" or in the manufacturing industry in machine monitoring.